Golfing with Alpacas!
Mini-Golf Father's Day Tournament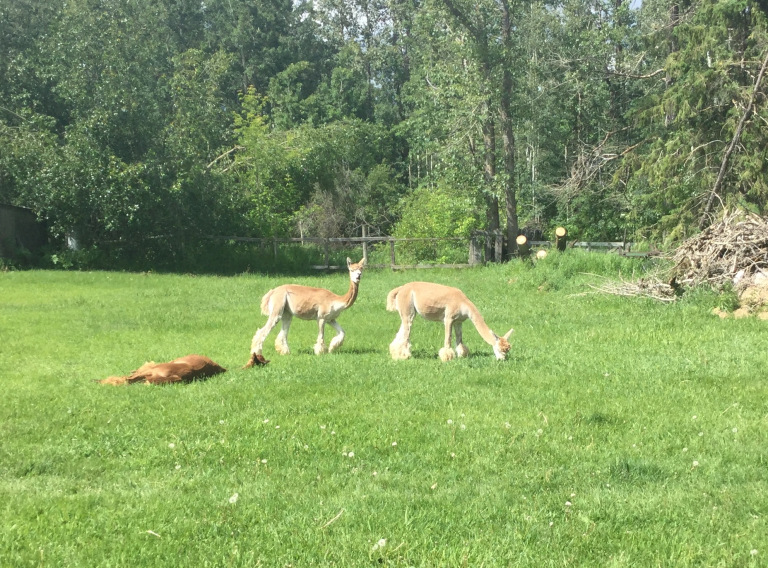 Bring your dad out for a relaxing, fun day of mini-golf at our farm. It's the perfect thing for Father's Day, and it's a fundraiser for a good cause!
Saturday, June 16 – Father's day!
12:30 pm
In April, Teresa went on an EPIC 100-kilometre trek on Baffin Island. It's a fundraiser for True Patriot Love, a group that supports programs for soldiers, veterans, and military families. The programs they fund help physical and mental health, and create strong and resilient military families.
Wanna putt with us?
So, we are hosting a mini-golf tournament where you can putt around the farm (literally), among the alpacas, dogs and cats. You can visit the horses, too, if you like. Please plan to bring a hearty donation for True Patriot Love (we suggest $100/person)!
If you can't make it to the golf tournament but would like to be a part of Teresa's fundraising, please click here.
Potlucks are always more fun, don't you think?
Before we get down to putting, let's have a lunch potluck. Bring lunchy things! We'll provide juice, coffee/tea, and plates, etc. After we've had our fill, we'll hit the greens – ahem – the farm yard!
Sign up below for the Tournament
A little more info:
We should be finished around 4:30 – 5:00 pm. There's no big rush to leave!
We are looking at a maximum of 12 groups of 4. Groups of 5 are okay, too. You can make a group of family/friends and then one person can register the whole group. Don't include any kids in the count.
Please let us know if you are bringing children or youth so we can send you a little extra information. Even if they are not playing golf!
We won't have any scary clowns or other weird mini-golf stuff. Just natural obstacles, like alpaca poo. 🙂
Make sure to wear your absolute BEST shoes, like high heels. Just kidding! Wear sneakers!
Don't stress about the potluck. It's a LUNCH potluck — bring lunchy things… a salad, lunch meat platter, some cheese, dessert squares, buns, etc. We'll provide juice, coffee/tea, and plates, cutlery, glasses, etc.
I know it might be tempting to bring your dog — our place is like a beautiful park! — but we already have 2 dogs, and we don't know if your mutt would chase our alpacas, so… dogs are not allowed.
We are located about 30 minutes from the south side of Edmonton, or 1 hour from central/northern Edm. We'll send directions after you sign up!
If the weather is nasty, we will cancel, which is why we need a phone number for you. 🙂
If you have any other questions, please ask them in the form above or through me[@]teresagriffith.ca! 🙂