Hello everyone! I am please to announce the first-ever-that-I-know-of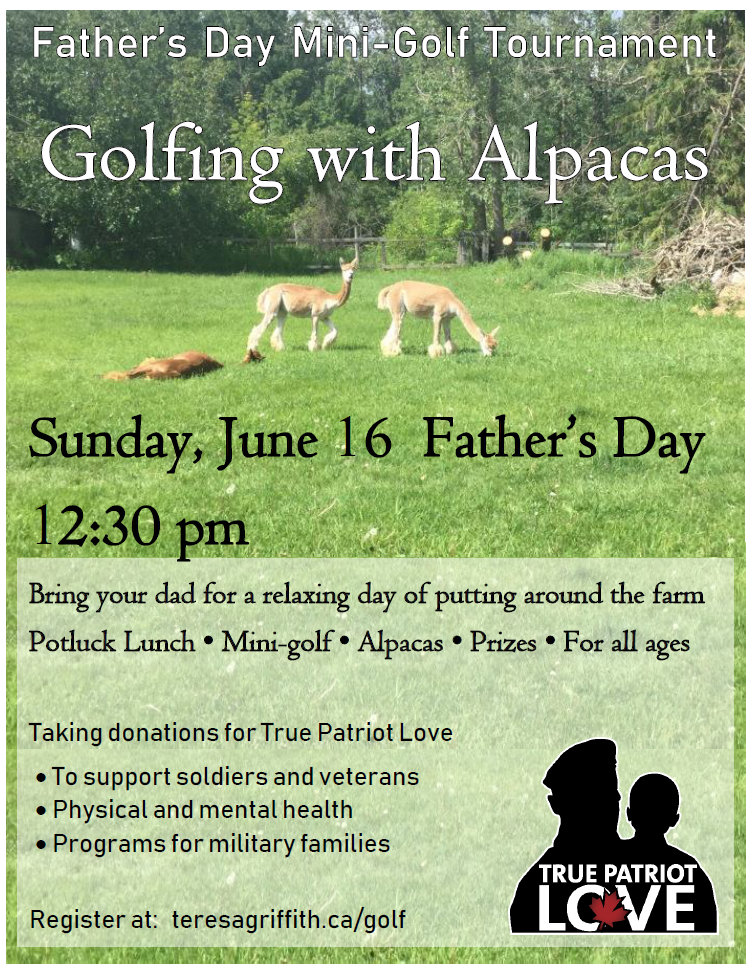 This is a fundraising golf tournament for True Patriot Love. As you may have read on my now page, I have been involved with True Patriot Love for several months, fundraising to support veterans and military families. I snowshoed 100 km on Baffin Island — to test myself and have a new adventure. It was amazing! Go check out my photo gallery here.
If you are in the Edmonton area, why not join us for the golf tournament? For more info and to register, go here.